Using Duo authentication on CUNIX
Beginning in Fall 2021, CUIT requires that all logins to CUNIX be verified with Duo multifactor authentication as part of our efforts to secure the University's virtual environment. Please follow the steps below to use Duo on CUNIX.
How to log in to CUNIX with Duo
Open the Putty client and enter the server information for your desired connection. (The below example lists the connection settings for CUIT's MFA Linux jump host. The workflow will be the same for CUNIX as well.)  
a. If you have no saved sessions you will need to type in the hostname into the Host Name (or IP address) field, the port that you will be communicating with into the Port field, and the type of connection you are making by selecting the appropriate radio button.
b. Some common connections at Columbia University are listed below.  You can save these connection settings before starting the session by entering your desired connection name to the Saved Sessions field and clicking Save.  
Host Name: mfa.cc.columbia.edu
Port: 22
Connection type: SSH
Host Name: cunix.cc.columbia.edu
Port: 22
Connection type: SSH
c. When you return for a new session, you can click the saved session name, highlighting it, and then click Load to automatically fill in your connection settings.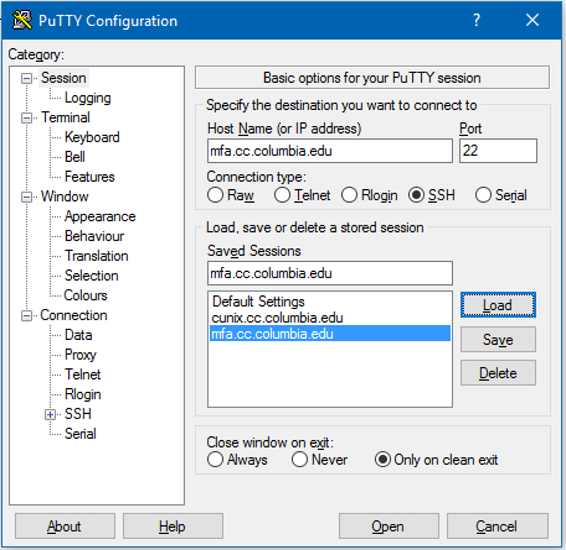 Select Open. A window will open prompting you to enter your UNI with a prompt that says login as: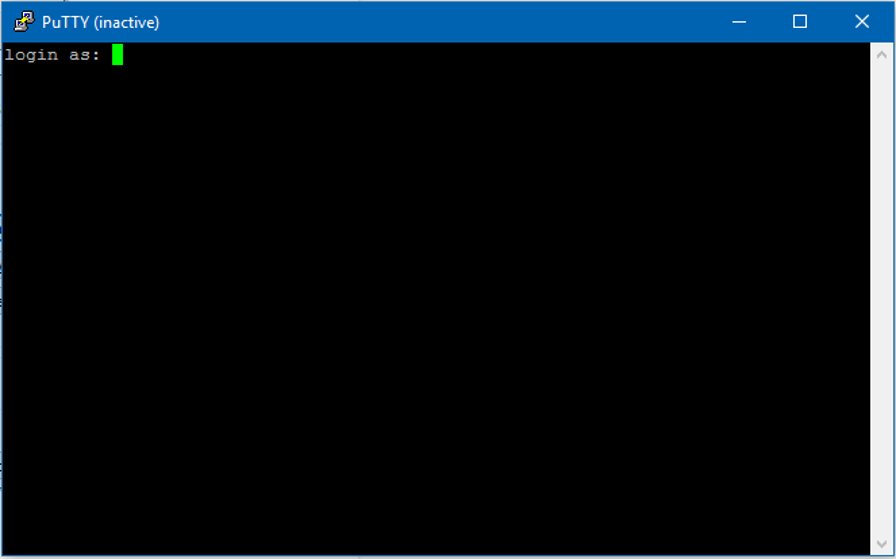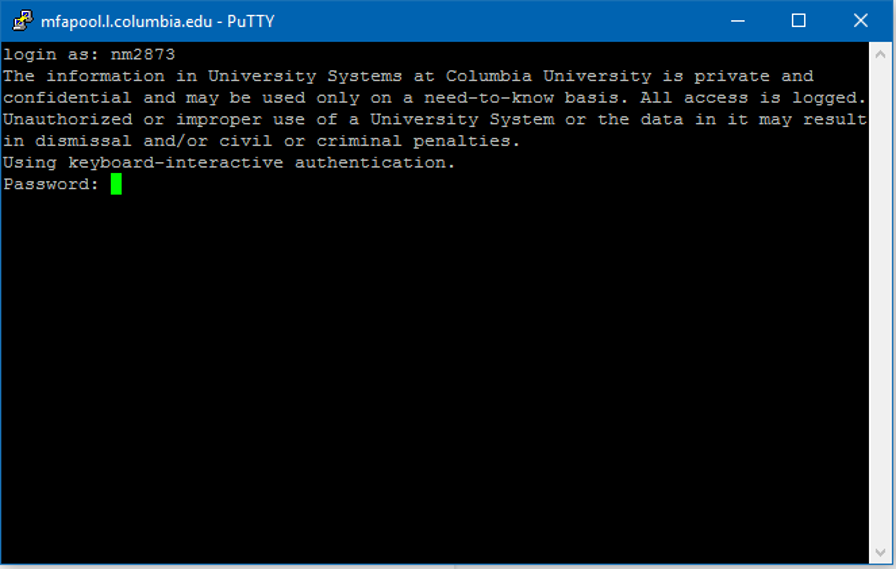 You will receive the following prompt to complete Duo multifactor authentication. Enter the number corresponding to your preferred Duo authentication method (push, phone call or SMS passcode).
Note: when you have more than one device attached to your Duo account, you will see the default device listed first for all options.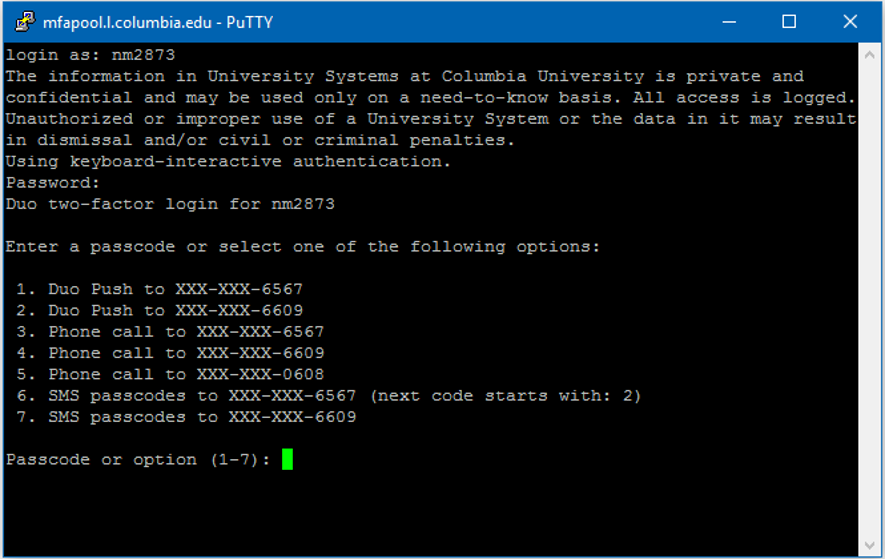 Your Duo method selection and completion message will look like the following.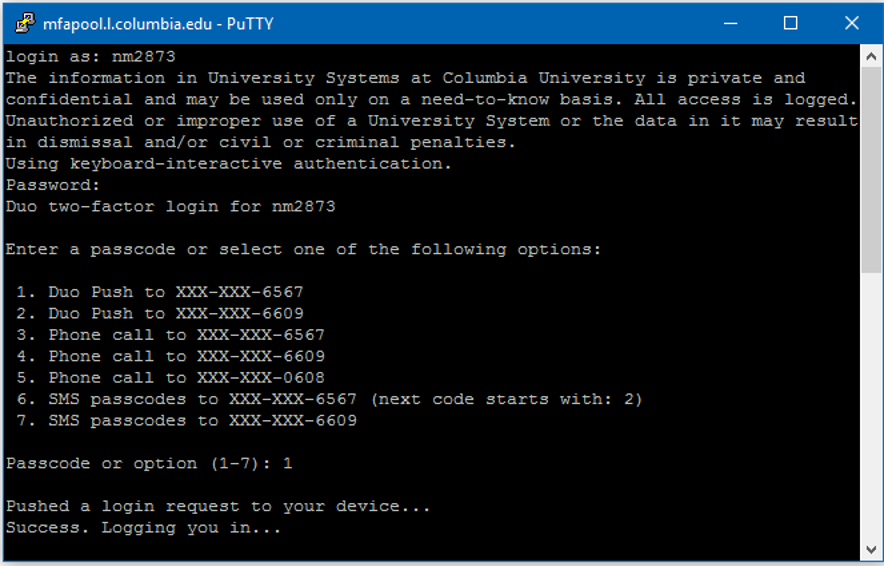 After you successfully log in to the machine, you will see a message similar to the following and then have the ability to start working from the command line.