NetPhone: Getting Started
Welcome to NetPhone! This guide includes basic information you will need to get started. A detailed user guide is available here.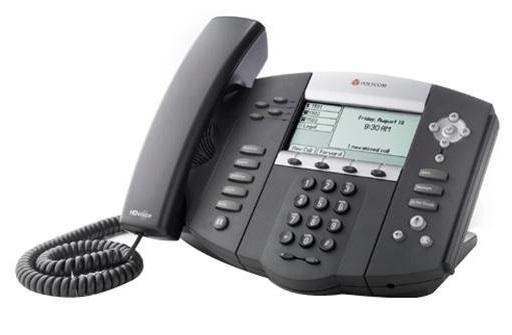 Your NetPhone uses soft keys—keys whose meaning changes according to where you are in the menu structure. The current meaning of a soft key is displayed directly above the key in the display area of the phone. 

To navigate through menus and to enter data, these are useful tips:
Use the up and down arrow keys to scroll through lists.
When menus have submenus, use the left and right arrow keys to move one level up or down.
Press Menu to exit from any menu.
Press Directories to exit from any directory or call list/log (Model 601 phone only).
In order to set up your NetPhone voicemail, you need to set a password and record one or more greetings.
Accessing your voice mailbox
Press the Messages key.
Press the Connect soft key.
Press # after the mailbox prompt.
Enter your voicemail password after the password prompt. (If you have not yet set a personal password on your voicemail, use the default password 111.)
Setting or changing your password
Access your voice mailbox.
From the main menu, press 0 for mailbox options.
Press 5 for password options.
Enter your new password, then press # when prompted.
When prompted, re-enter your new password and press # to confirm.
The system will announce that your password has been changed.
Tip: Your password should be between one and twenty-four numeric digits.
Recording greetings
Recording personal greetings 
You can record separate greetings (outgoing messages) for internal and external callers, or you can use the generic greeting and simply record your name in your own voice. Use a temporary greeting ("vacation message") when your normal working routine will be interrupted for a period of time, e.g. when you are away on vacation or at a conference. The temporary greeting overrides all other greetings; to return to using your regular greetings, delete the temporary one.
Access your voice mailbox.
From the main menu, press 0 for mailbox options.
From the spoken prompts, select the type of greeting you want to record (internal, external, name, or temporary).
Wait to hear the system prompt, record your greeting, and then press # when you're finished.
Follow the spoken prompts to accept, listen to, or re-record the greeting.
When finished, press * to return to the main menu or # to exit.
Tip: If you prefer to use just one greeting rather than separate internal and external greetings, use a "temporary" greeting instead.
Deleting a temporary greeting
Access your voice mailbox.
From the main menu, press 0 for mailbox options.
Press 4 for temporary greeting.
Press 2 to erase your temporary greeting.
The system will confirm that your temporary greeting has been removed.
Press # to exit.
Tip: The system will not announce that you are using a temporary greeting when you log in to review your messages, so you'll need to REMEMBER to remove it when you want to return to using your normal greetings.
The myNetPhone web page lets you manage certain options related to your NetPhone service, including changing your voicemail delivery method, selecting a referral extension, setting up call forwarding, and changing your voicemail password.

Tip: If you forget your voicemail password, you can set a new one yourself on the web using your UNI and password.
To place a call with your NetPhone, simply lift the handset and dial; to place a call using the speakerphone, press any assigned line key, the speakerphone key, or the New Call soft key to obtain dial tone and then dial.
To call an 854-, 853-, or 851- number dial the prefix (4, 3, or 1) plus the last four digits.
To call an off-campus number, dial 93 plus the number.
Information about inter-campus tie lines and other dialing prefixes is available online.
Placing a call
With a headset connected, press any assigned line key, the headset key, or the NewCall soft key to obtain dial tone.
Dial the desired number.
Answering a call
Press the headset key to answer a call through a headset.
When your NetPhone rings, simply pick up the handset; to answer using the speakerphone, press the speakerphone key, the line key with the active indicator, or the Answer soft key.
To retrieve your voicemail messages from your own NetPhone, access your voice mailbox and follow the spoken prompts. 

By default, you will also receive a copy of each of your voicemail messages in your email inbox as an attached sound file (.wav) that you can play through your computer or mobile device. You can update the Voicemail Delivery Method settings in your myNetPhone Portal if you are not receiving emailed copies of the voicemails, or if you prefer not to receive voicemail emails. Tip: Listening to your messages on through the emailed copy will NOT affect the message-waiting light on your phone. Deleting a message from email will not delete it from your phone, and vice versa.

Alternatively, or if you are not able to access your Columbia email at certain times, your can check your voicemail from any phone. To do this:
Dial your Columbia phone number.
Press * during your voicemail greeting playback. You will be connected to the NetPhone voicemail main menu.
Dial your extension, followed by #.
Dial your password, followed by #.
Your NetPhone stores logs/lists (up to 100 of each) of calls missed, received, and placed. Shortcuts for accessing these lists are as follows:
Press the right arrow key for Placed Calls.
Press the left arrow key for Received Calls.
Press the down arrow key for Missed Calls.
You can dial a number in one of the lists by pressing the Dial soft key.